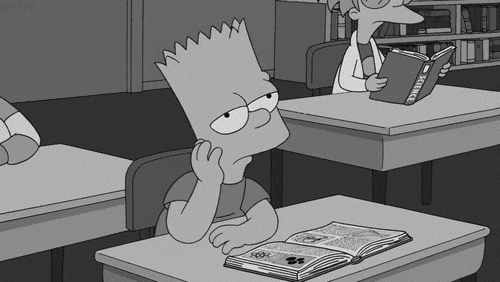 20th Century eyes! I am so old I
went to school in the last millennium.
When my class was studying The Merchant of Venice for GSCE in 1994, Mrs McCormack, the English teacher, would regularly implore us to 'stop seeing the play through 20
th
Century eyes'. Apparently the anti-semitism was all fine and dandy as long as you remembered it had been written when racial abuse and a fear of difference were all part of happy old-skool Venetian life. Or something like that. Since then, the concept of '20
th
Century eyes' regularly pops into my head. At least the concept of remembering a play/book/song is from a different time, does anyway.
And so it was last week. Pretty Woman was on the telly. It's not a great film to watch as an adult. Cosy prostitution? 'Sexy' Richard Gere who wants to pay, not only for sex, but for a woman to be at his beck and call because he doesn't want the complications of a real life girlfriend whilst he does his important man business? All a bit yuck. Viewing with enlightened feminist eyes means it is a problematic film. But oh how I devoured it as a youth.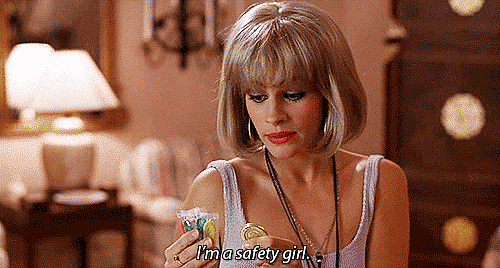 To be fair, this is a good message.
It came out when I was twelve. It was 1990 and back then I loved it. I first saw it at my friend
Anne's house on video. I wasn't allowed to watch cosy prostitution films round mine so I had to be discreet. Later, my best friend at high school, Joanna, invited me to her house where we watched it repeatedly. Every time I was there, we put it on. We also quoted it. Every day at school. Key lines became our bread and butter.
'
You're on my fax'. 'Well that's one I've haven't been on before'.
Standard. Like breathing.
'Well colour me happy there's a sofa in here for two.'
A
nd then of course there's the classic. The line that makes me bite the insides of my cheeks to stop saying aloud, at times. When you see a particularly po-faced woman in Marksies, shopping for granny pants with her long suffering husband. I have to force closed my mouth to stop shouting
,
'Fifty bucks Grandpa! For seventy-five the wife can watch'
. I
know. I am a bad person.
'Work it, work it baby'.
Films like Pretty Woman play a big part in our lives. Films that arrive when everything is being shaped and considered. As well as PW, I have about three films* that I can quote verbatim from my teenage years. They pop into my head in any number of scenarios and remind me of being the Starter Nicky. Nicky #1. Nicky Open to Influence. Pretty Woman is probably the most famous. The most global. The one everyone else can quote as well. It, and they, are a uniting force, creating cultural communities amongst the generations that share them.
It was four years ago that I heard Joanna had died. It was in the local paper, despite her having moved away. We'd long since lost touch but losing a fight against breast cancer at 34 seems particularly shite. When Pretty Woman came on TV the other night I almost kept scrolling. But the early scene I'd chanced upon happened to feature one of our quotes.
'Can I call you Eddie? Not if you expect me to answer.'
Not only is this a great answer to that question, one that can be adapted to any number of similarly phrased enquiries, but it also took me straight back to the early 90s, to High School and to Joanna. Sometimes it is necessary to stop looking at everything through feminist eyes and just enjoy the memories and nostalgia of stuff before you knew what you thought. Of revisiting the formation of who you became. And the good news is, as formative as my years were when I devoured it, Pretty Woman didn't make me become a prostitute. Not so far, anyway. Nor did it make me need a prince in a white limousine to rescue me right back. Even less likely. It just gave me the usual teen stuff of sharing a film with friends, being silly at school as well as a bunch of funny memories. When I read her obituary, Joanna's legal career sounded pretty damn impressive. Quoting Pretty Woman lines in RE, however, is the way I choose to remember her.
Have a lovely week, folks.
*Thank you for asking.
When Harry Met Sally
,
Shirley Valentine
, and
Much Ado About Nothing
. No, it's fine, you're welcome.
Save
Save
Save
Save