The decs are down, the tree's been lashed out the back, and the first Weight Watchers class of the new year has been attended. The routine has returned!
In terms of the new book, the routine isn't quite the same as it was last year. For most of 2017, I spent Tuesdays writing the first draft of Book 2. I finished it a couple of weeks before Christmas. And now, as I get back to the grind and plan out this year's writing schedule, I have to decide what comes next. What do I do with the rough, any-old-words-will-do draft that currently sits at almost 80,000 words? Well, what I do is edit.
The stats don't lie!
This sounds simpler than it is. When I was a teacher, I regularly told my kids to go back and edit their work. It was one of the things you hoped they'd remember to do before they showed you what they'd written. They never did, obvs. I would take one look at their story, spot that the first word of the first sentence was in lower case and start doing my pretend smoke-coming-out-of-my-ears routine (to much hilarity!) as I indicated that they needed to have another look. Editing - in Year Four at least - seemed to consist of checking your capital letters and full stops before saying you were finished.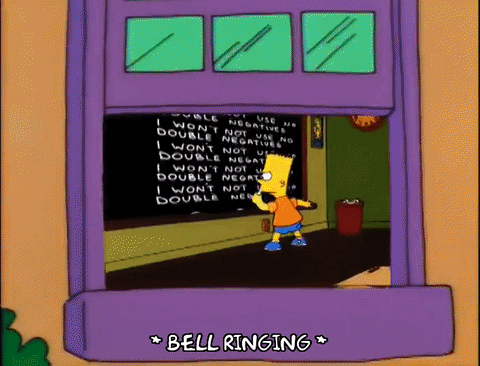 And to be honest, there's a large part of the next steps I need to take that will be similar. After having had a month's break, I know when I look at the manuscript again, loads of errors will jump out. I will read it through from start to finish and spot erroneous commas, daft typos, and less than well-chosen words that need replacing. That will be the first thing I do.
But that is only the start. Some time ago, when I was trying to see the light at the end of the tunnel, I wrote a list of things to do once I'd finished the rough draft. Here it is.
·

Re-read for spelling/grammer etc

·

Split each month into chapters and ensure cliff hangers and closure in each.

·

Re-read for consistency. Make notes about formats used. (Year Six not Y6 for example)
·

Make sure all kids names in the school are the same throughout

·

Make sure place names are consistent throughout

·

Read for meaning

·

Read for excitement and ebbs and flows

Check the recurring themes actually recur

·

See if clues and suspense need to be dropped in earlier - people need to want to read on!

·

Check characters are consistent in isolation

·

Edit whole book for pace - no dragging
So, there you go. Even though I'm not even sure what I meant in some of those points (Read for meaning?) that is my To Do list. The real challenge is to take the entire story and shape it into something that piques early interest and then carries the reader through the comings and goings of a year in the life of the protagonist. Right now it's a shapeless blob. In time, it will be a mountainous landscape of peaks and troughs, highs and lows, drama and contentment. I am allowing five months to get it into shape (including using a real-life editor towards the end of that time), then a couple of months of formatting and making. Never let it be said I don't involve you in the process.
Have a lovely week, folks.