Ah yes. It's that time of year again. Doesn't it come around quickly? The time of year where we have to fit in as much gaiety and excitement as we can before everything becomes tense and stressful. I've written before about how I milk every festive drop of giddiness from the period leading up to Christmas Day. That way, when the much-anticipated morning arrives, I can make peace with the ensuing and inevitable anti-climax with as little emotional effort as possible.
So this week I am your Christmas Curator. I bring you the essential activities you simply must experience so that these last days before the BIG ONE are lovely, twinkly and warming. These are the things that can provide a comforting memory when on Christmas morning, you swallow down the thousandth urge to respond to an ill-informed Brexit opinion. Or when you have to wrestle a 20lb turkey out of a bucket of water without spilling the germ-ridden liquid all over the pompoms of your seasonal jumper. You can remember these happy moments that you took the time to appreciate before it all went bad. Enjoy.
1. First of all, the most basic of rules. Everything is better when lit with fairy lights and candles. Literally nothing more needs to be said on the matter.
2. Christmas Radio Times. I don't give two shiny shites about menus and planners and Sky Plus. If you haven't spent a happy evening circling programmes with a marker then it isn't Christmas at all. You're acting like it's June, and that won't do. What's wrong with you?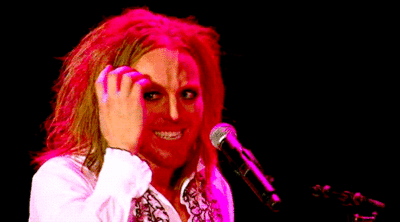 3. Music. If you're like me then the second Halloween was over, Christmas music has soundtracked your every move. Obviously there are the cheesy classics - Slade, Jona Lewie and Wizard - then there are the brilliant classics - Kirsty MacColl, Band Aid and Mariah Carey - and then every so often a new song pops up.
One that isn't tinged with childhood nostalgia. Recent examples are
When the Thames Froze
by Smith and Burrows, or this -
White Wine in the Sun
by Tim Minchin. It is possibly my favourite Christmas song ever (sorry
Pipes of Peace
, you've been usurped.) Despite being wholly secular, it sti
ll conveys the meaning of Christmas for many. Clever and warm, tingly but not saccharine. It's ace
.
Listen
!
4. It really is all about food
.
Whether you go full-on traditional, or prefer to mix things up, food plays a massive role. I have spent many happy Winter evenings watching repeats of Nigella, Jamie and Nigel's Christmas specials from yesteryear. I have dawdled whilst doing the food shopping, eyeing up the recently arrived wheels of cheese, huge hams or packs of party food that sadly don't appear at any other time. I even bought a bottle of mulled gin the other day. I'm still unsure why, but it's festive and looks pretty on top of the wine rack. I spend most of December salivating. And yet, true festive food fun can b
e found on BBC iPlayer (although YouTube have it too).
Fanny Cradock Cooks for Christmas
.
Fanny Cradock is terrifying, m
arvellous and funny as frig, even though the food she makes (in 1975) looks pallid and unappetising. I think this is due to a) the concept of food porn not being invented for another couple of decades and b) no one having any money in 1975 and aspirational food TV not existing. She tells it like it is and regularly refers to how to do things on a budget. The whole series is a treasure trove of historical and cultural information. From the ingredients available to the fashion of the time to the references she makes to stretching 'the housewife's purse'. I watch this every year and it is fabulous. It also means I want to pronounce the word 'buffet', 'boo-fy' as she does.
5. The Last Christmas video. Now then. This is far more than a Christmas song, otherwise I'd have included it in point three of this list. For me, this is four minutes and thirty-seven seconds of MY IDEAL LIFE. Not the underlying 'I gave you my heart but the very next day you gave it away' theme that runs through. Oh no. I don't care a jot about that. For me, it's the snow! It's the mates piling out of cars and staying in a log cabin! It's the wooly jumpers! It's the snoods! It's the log fires! And most importantly, at one minute and thirty seconds into the song, it's the part where George Michael whispers 'Happy Christmas' just to me. He actually does. At least that's what I decided when I was six. Everything about this song is tingly. Everything is exactly how I want my life to be. When the merest hint of a snowflake is forecast, I assume I will be reenacting the Last Christmas video when I wake up. The untimely death of George Michael on 25th December last year was awful, but exactly right at the same time. He has always been part of Christmas for me, and he most definitely is now. If Last Christmas finally makes it to No. 1 this year, I will be made up. It's right. It is part of the fabric of the season. It's as it should be.
6. Poetry. I once read somewhere that the actress, Rebecca Front starts to read Dickens' A Christmas Carol on the 1st December every year. (I can find no reference to it now, so can only assume I didn't dream it. And if Rebecca Front finds the implication libellous I will retract it immediately.) Anyway, I thought this was ace. I tried it the following December but unfortunately I only lasted a few days. I don't think Dickens is for me. (I know, I know he is marvellous, but it just seemed a bit of a chore when there were Nigella repeats to watch.) But there are some seasonal reading traditions that involve a little less effort but are equally lovely. For years, I've read the poem 'Twas The Night Before Christmas at some point on Christmas Eve. Also known as A Visit from St. Nicholas, it's sometimes just a quick google before I go to the pub. Other times it's when I get in and I can get the full effect with candles and fairy lights. Either way, it's a thing I do. You're welcome.
So there are some things to be getting on with. I haven't even mentioned the need to rewatch every Christmas special of every TV programme ever, or the law that says
Home Alone, Home Alone 2, Elf, Trading Places, It's A Wonderful Life
and both versions of
Miracle on 34th Street
MUST be watched every year without fail. I feel those are instructions no one needs. We all know the score. But for now, enjoy the last week of pre-lash. The last week of building anticipation. The last week of delayed gratification before the bubble bursts and reality hits. Enjoy it all, every last glittery, shimmery drop.
Have a lovely week, folks.