As promised, there'll be far less talk about Carry the Beautiful, for now. (Available

here

! In paperback and ebook! Buy it! It's great! Woohoo!) Sorry. Far less talk, starting from now.
Now things have died down regarding all that jazz, I get to watch films, catch up on boxsets and actually pick up a book or two before cracking on with the next project. It's been emotional. So let me share what's been filling the void that Carry the Beautiful (available

here

!) has left.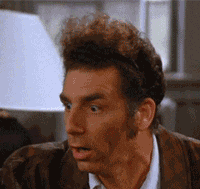 Everyone's reaction to the last
three seconds of episode one
First off,

Line of Duty

. Yep, it is utterly marvellous. I ended up missing the last series, so have jumped back into series four. I'm not entirely sure I know all the back stories but it doesn't matter. It is proper edge-of-your-seat telly and Thandie Newton is spectacular. So there. I am so over the US-style twenty-four episodes a season that seems to have become standard. It means that I see a programme that looks great but is too overwhelming to bother starting. Give me a juicy, succinct six-parter any day. The last episode of Line of Duty is next Sunday, but catch up on Catch Up if you want a thrill.
Last Autumn I read

Big Little Lies

by Liane Moriarty in a day. It was funny, dark, and a perfect satire of primary school parents and the politics of the school run. It was set in Australia, in a beautiful coastal town, and subtly skewered the characters everybody recognises - from the pushy parents, to the ineffectual teachers, to the bitchy gossips. Now they've made a TV series and against my will, I quite like it. I've no idea why they've moved it to a US setting, or why they took out so much of the humour, but if you've never read the book it is a perfectly decent way to pass the time. Alternatively, read the book. No spoilers from me, but the character of Celeste (Nicole Kidman in the show) is a fascinating study of denial and Stockholm syndrome.
Liverpool Ladies'
Spring season has started. Woohoo. I despair of the seemingly haphazard way the FAWSL schedule matches but the ones I can get to, I get to. Over Easter my three year old niece was talking to her uncle about football. He raved about Everton for several minutes and she listened and all was fine. Then I showed her a picture I had on my phone, of myself and

Tash Dowie

after a match a couple of seasons ago. It felt massively important that she saw football was for everyone. It was the exact opposite of my experience growing up. My niece may never show an interest again, but at least she knows female footballers exist. If you can see it, you can dream it and then be it. Simple but true.
On a similar theme, let me end with my latest box set that I am devouring. Stand by. A few days ago I purchased the first four series of…

The Golden Girls

! Yes, you heard. I am nearly done with the first twenty-four episodes, and considering they were written in 1985, the comedy stands up incredibly well. So far I haven't face palmed, muttering 'I can't believe they used to say that' at any point. Whilst everything is rubbish out in the real world, spending time with Blanche, Rose, Sophia and Dorothy has become essential. Once again, if you can see it, you can dream it and then be it. Getting older never looked so much fun.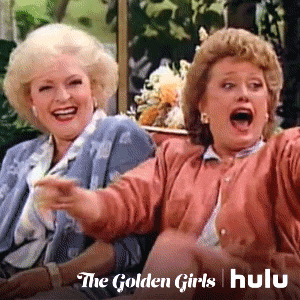 Have a lovely week, folks.
Save
Save