I've done that thing that I never do. The thing for which I pay a monthly fee so I can go as often as I like, but then never bother. I've done it twice this week too. Sorry, what's that? The gym? THE GYM?? Don't be so ridiculous. As if! No, you silly billy. It's the cinema, innit.
My Cineworld Unlimited card doesn't know what's hit it recently. At around £17 a month, it's funded my viewing of four films in the past couple of years. A record! For a long time it was only Spotlight. But then Ghostbusters came out in 2016. This year it's been T2 Trainspotting, then Wonder Woman and now this. This week I've torn myself away from Netflix and Twitter to watch Murder on the Orient Express. Twice.
The marvellous thing is that MOTOE combines two of my favourite cultural loves. The dramatisation of Agatha Christie mysteries, and Kenneth Branagh. More of him in a moment. But ever since I began to read adult books (age 12ish) I've read Christie's novels. A host of memorable characters, delicious plot twists and an ending I can never guess. They are the perfect antidote to grim reality. Likewise, when Joan Hickson's Miss Marple used to be shown on the BBC in the 1980s, my weekends were made. I've seen all the Marple remakes too, and nothing is better than catching sight of a well-loved Poirot episode nestled away in the TV listings. I whack it on the planner, happily knowing my next hangover day/period pain day/day of getting over a cold with a lemsip, is absolutely sorted.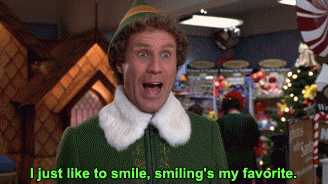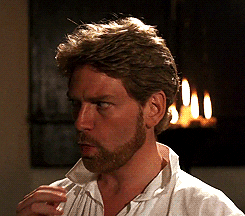 And then there is Sir Branagh. Some people lust after George Clooney or Brad Pitt. They are wrong. Just as Elf feels about smiling, I feel about Kenneth Branagh. Ever since 1993 when I saw Much Ado About Nothing, I was moist-eyed in the cinema thinking 'I love you with so much of my heart that none is left to protest'. Yeah, that's EXACTLY how it was. Defo. Except it wasn't of course. I just loved his film. I loved how he made me laugh a lot despite me having no clue what his actual words meant. I loved the look of it all. After that, I spent a lot time with a notebook, casting the film of the Merchant of Venice that myself and KB would one day co-direct - because that's how I roll when I have a crush. And so my love of all things Branagh remains to this day. I am thrilled by any new film that Ken makes. Thor aside (sooo not my genre) he takes a text and does it justice. Whether that is Shakespeare, Cinderella or now Christie. He is a solid storyteller and his films are often sumptuous romps that tick all my boxes.
And so to Murder on the Orient Express. My mate suggested it. While happy to give her inner lust for Kenneth Branagh a wide berth, we do share a love of Agatha Christie. We rocked up after a Nando's (I think that makes us sound like millennials) and settled in...and it was fabulous.
Reader, I may be biased. However, I had a lot riding on this film. Since seeing it was in production a year ago, I've been following its progress. Friends online have sent me links to stills and the trailer as they've been released. The date it was coming out has been in my diary for ages. This film combines two of my greatest loves (cheese being a third) and the pressure was enormous.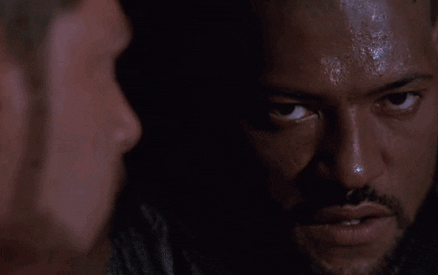 He's probably telling
Laurence his plans to woo me
So, back to it's fabulousness. I think it gets it absolutely spot on. Fans of 'Classic Poirot' get all they need from it. It doesn't change the basics of the plot, it keeps the original era, most of the characters are the same (a name change or nationality switch here and there) and it looks simply stunning. Yet fans of modernity can get a lot from it too. Ken's Poirot is twinkly. He enjoys a giggle. Before the drama kicks in and he's sidetracked by finding a murderer, he makes jokes, laughs easily and shares happy moments with friends. He engaged me immediately, and leapt quite high in my Poirot league table. He's possibly top. (I'll have to mull it over.) Also, I forgot about his moustache almost at once. So that was good.
The rest of the cast look like they're having a whale of a time. Big name after big name mirror the casting of the 1974 film. Derek Jacobi takes the John Gielgud part. Daisy Ridley is the successor of Vanessa Redgrave. Penelope Cruz plays the role that was once Ingrid Bergman's, and Michelle Pfeiffer is the new Lauren Bacall. It's like spot the celeb. For theatre geeks amongst us, this was even more fun. The man who plays Bouc was in Harlequinade at the Garrick (London) in November 2015. The young police officer in the Wailing Wall scene was Pappa Essidu who played Hamlet in Stratford in 2016. I know there will have been loads more connections like that. Branagh seems to like working with people he knows. His troupe expands regularly but is always familiar. The fact that people return to work with him time and time again, reassures me he won't be linked to anything bad. You know the kind of thing I mean. *Eyerolls at the state of everything these days*
My friend loved it too. Her first comments when it ended were about the stunning scenery shots; the cityscapes when the train is passing through far-flung locations. She said it made her want to go on holiday. The cinematographer/CGI team are doing something right there. The second time I watched it (two days later because I'm ridiculous) I was seated near a man who didn't appear to know the plot. I assumed everyone in the world did, but clearly not. I heard gasps to my right, as key points were revealed. Yet the fact I knew exactly what was coming, didn't diminish my enjoyment one bit.
Ken can do no wrong in my book. And Agatha Christie wrote a wealth of source material that can be enacted brilliantly when given the chance. Every so often something lovely rocks up and brightens the day. For me, this is that film. I imagine I'll see it more than twice before its run ends.
Have a lovely week, folks.
I WILL KEN, I WILL.
2. Peter Ustinov (avuncular)
3. Albert Finney (fair play)
4. David Suchet (serious)
5. Alfred Molina (u ok hun?)
*The adjudicator's decision is final.
Save
Save
Save
Save
Save
Save
Save
Save
Save
Save
Save
Save