Nigel Slater writes in his Christmas Chronicles (2017) 'You either 'get' the cheer of winter or you don't.' I could not agree more. We have finally moved away from the time of year I found most oppressive. No more sneezing, sweating or slathering on sun cream because someone's invited you to sit in their garden, rather than utilise the far comfier seating of their lounge. I cannot stand the Summer. The happy news is, of course, that Summer is over. Hurrah and huzzah.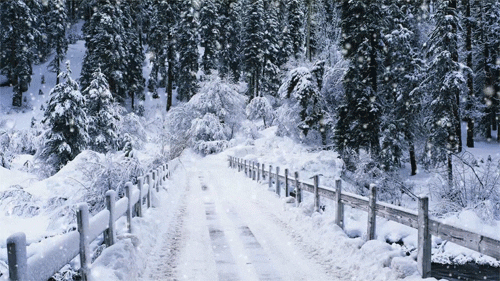 The absolute dream.
I am now FULL of the cheer of winter. I know we're not strictly there yet. But since all the kids went back to school and the evenings got darker earlier, I find myself behaving in a winterly way. Little changes seep into my day, that when I stop to think about them, show me we've hit a new season and are counting down to Christmas. The Danish concept of hygge seems to be everywhere these days. I've always managed to prioritise cosy wellbeing whatever my age. (Yeah, I'm such a self-indulgent cow.) I just didn't know there was a name for it.
The aim.
I despair of my hair colour. Boring brown. You won't find that on a box of Garner Nutrisse. Historically I've tended to play about with my colour as the seasons change. Blonde bits for Summer, dark brown/black for Winter. In recent years though, the game has changed. I have to - as Davina's fake Mum on the advert says - 'cover my bit of grey.' So it's boring brown on a regular basis. And yet, still I can play. This winter, I'm aiming for Very Dark Brown with Copper Tips. Oh yes. It's Halloween orange juxtaposed with the black of night. Sorta. Check out my seasonal hair.
Yes, I've talked about mash potato before but it can't be repeated often enough. Mash and gravy, no need for anything else. Nothing says cosying up for the winter like a bowl of fluffy potatoes. My recent obsession with all things Scandinavian means I now add Swedish meatballs and lingonberry sauce. I know, get me. I'm so international these days. But still, as the Beatles should have sung, all you need is mash. Not love. Mash. Mash is all you need.
Twinkly Flickery Loveliness


Apparently, Danes burn more candles per head than anywhere in Europe. They haven't been to my house! (Boom, boom.) OK, I don't go that mad, but I do like a few tea lights dotted about when the evening gets dark. And even though I have a fireplace that flames real flames (albeit via a handy gas flue), I usually ditch that and just bung a few candles in there. The visual effect is the same but I don't have a overly-heated room to deal with. Either way, it's LOVELY. And that's all that matters.
Welcome back, excellent TV


I am trying to read more at the moment. That's why I started the Reading List page on here - it'll encourage me to keep something on the go all the time. (I'm currently in the middle of Ben Elton's Time and Time Again. Not bad so far.) But yesterday something truly special arrived. I opened this post with a quote from it. Christmas Chronicles by Nigel Slater came out last Thursday. I have a lot of time for Nigel Slater. His book, Real Food taught me how to the cook basics well, when I began to fend for myself. (Although his method of opening a jacket potato by punching it, caused a long-term scar to my hand when burning potato was smashed into my skin. Ah, happy memories.) Still, the thing about Nigel Slater is that not only are his food suggestions decent, but his writing is off the scale brilliant too. Christmas Chronicles seems to be an absolute love letter to the Winter. I say 'seems' because I'm savouring every page and don't want to rush. Not just about the festive season itself, more like the Winter months in general, but what I have read so far has been utterly compelling. When I got to p30 there was a recipe for a hot boozy fig drink. Upon reading it, I drove straight to Tesco, got the ingredients, and now have a bottle put aside. As it simmered, the kitchen smelt of figs, cinnamon and maple syrup, as well as the heady fumes of wine and vodka. Even if I never drink it (oh, but I will) the Christmassy aroma of yesterday evening made everything feel better.
Look, I know some of you hate the winter. The scraping of windscreens, the chapped lips and the constant rain. I understand. But please, let me wallow in all the darkness and cold. Let me find the wrapping of a wooly scarf around my neck as thrilling as you may find the feel of the sun's heat
on your skin. Let me enjoy the lovely bleakness of it all. Your time will come. For now, let's layer up, drink hot toddies and twinkle under the fairy lights.
Have a lovely week, folks.
Save
Save